VistaVu Solutions saw a need for a solid field service solution for the mid-market and in 2009, set out on a mission to revolutionize field service management (FSM) with FieldVu. Recognizing the challenges businesses face in this sector, they sought to create an advanced solution leveraging cloud-based technology to deliver efficiency, scalability, and affordability. Initially designed for the industrial machinery industry, FieldVu quickly proved its adaptability, expanding its reach to support various industries. Today, businesses of all sizes rely on FieldVu's comprehensive capabilities to streamline their field service operations.
The Power of Cloud-Based Technology
VistaVu's foresight in embracing cloud-based technology was pivotal in FieldVu's success. Offering its FSM software in the cloud addressed the limitations of traditional on-premises solutions, such as high upfront costs and restricted scalability. This strategic shift made FieldVu an affordable, accessible, and agile choice for businesses of all sizes, irrespective of their IT infrastructure.
Ease of Use and Accessibility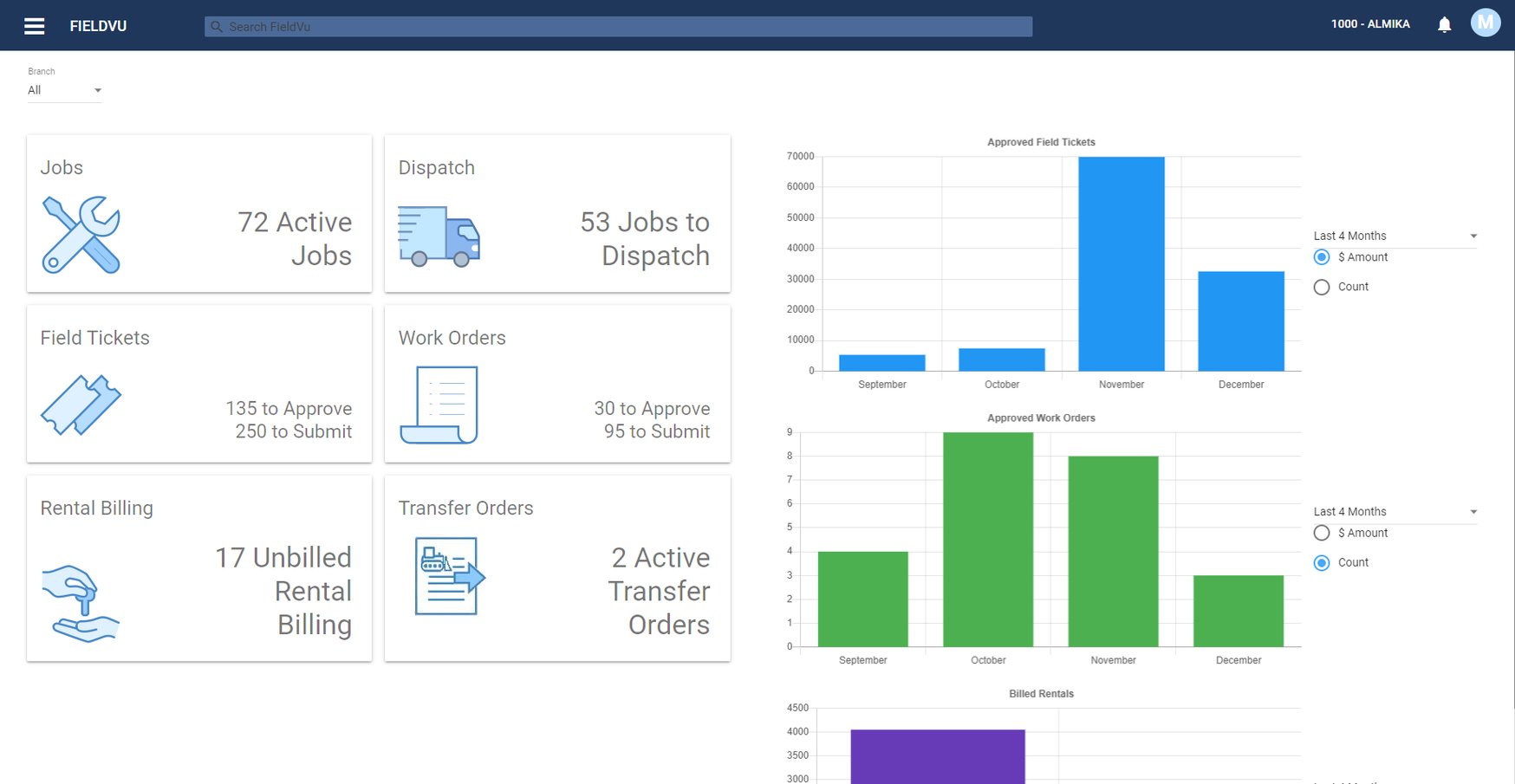 FieldVu's user-friendly interface and intuitive design significantly contributed to its widespread adoption. The software's development with a focus on simplicity enables even businesses new to FSM software to navigate and leverage its functionalities effortlessly. This accessibility facilitates faster onboarding and minimizes disruptions during implementation.
FieldVu's Commitment to Innovation
A key driver of FieldVu's success lies in its unwavering commitment to innovation. VistaVu Solutions constantly endeavors to meet customers' evolving needs by developing new features and functionalities. A recent example of this is the introduction of a new mobile app, which empowers technicians to access the software from their smartphones or tablets. This mobile app significantly enhances field technicians' efficiency and connectivity, enabling them to view service requests, enter work orders, and track their time while on the field. By staying at the forefront of technology, FieldVu provides its users with cutting-edge tools to optimize their field service operations.
Seamless Integration with Other Systems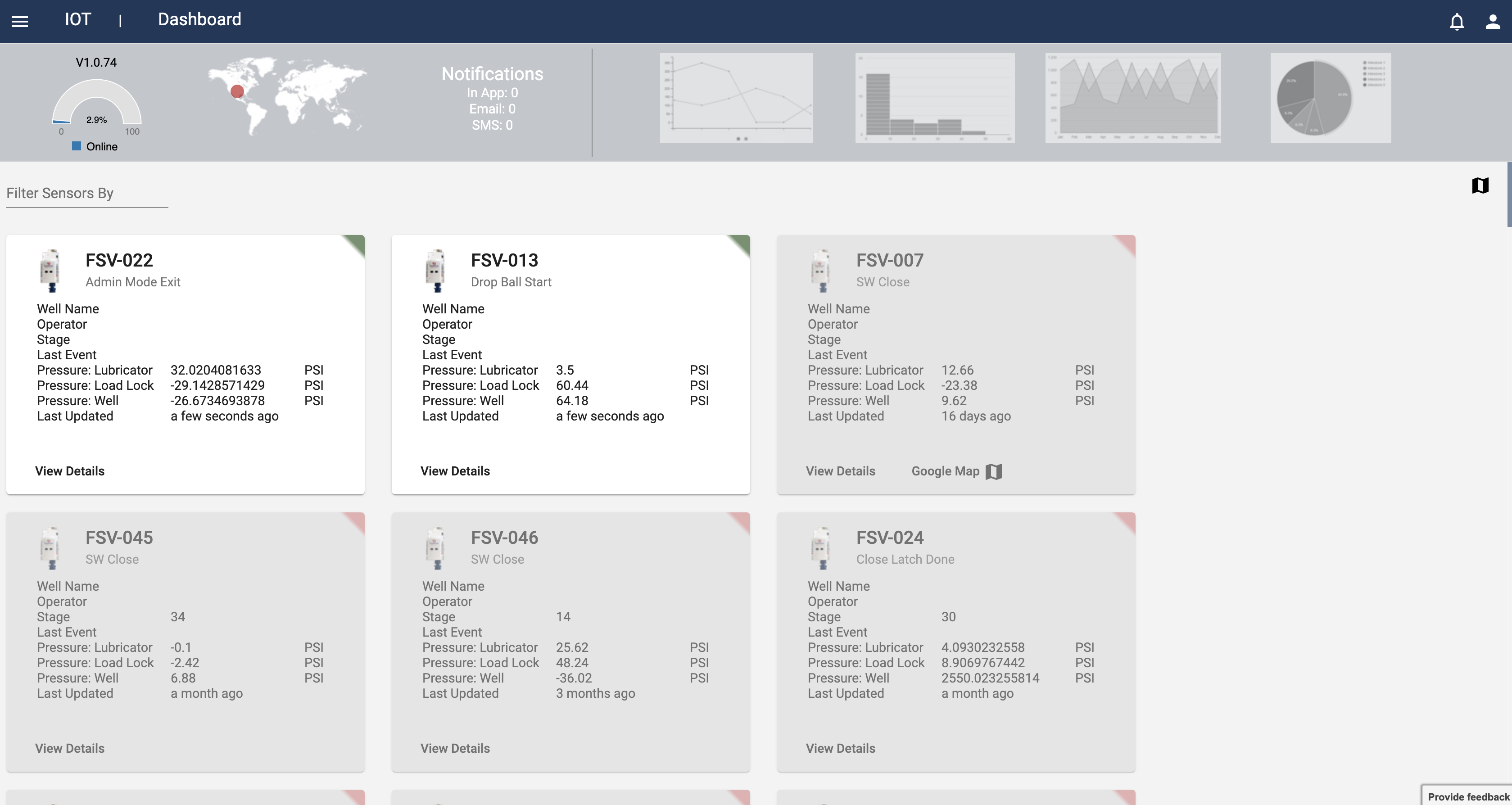 FieldVu's versatility extends beyond its core capabilities, as it can seamlessly integrate with various other systems. These integrations include ERP, CRM, and asset management systems. By connecting with existing business systems, FieldVu enables companies to streamline operations and improve data visibility across departments. The smooth data exchange between systems facilitates better decision-making, enhances resource allocation, and improves overall operational efficiency.
Customer-Centric Support
VistaVu's dedication to customer satisfaction is reflected not only in FieldVu's capabilities but also in its comprehensive customer support services. The company offers various support options to ensure that customers receive the assistance they need when they need it. This includes 24/7 support, online documentation, and a user forum where users can engage with each other and share insights. By providing reliable and accessible support, FieldVu empowers its customers to make the most of the software and overcome any challenges they may encounter.
User Praise for Ease of Use, Scalability, and Affordability
FieldVu has garnered widespread user praise for its ease of use, scalability, and affordability. The software's user-friendly interface and intuitive design have made it accessible to businesses of all sizes, even those new to FSM software. Its scalability allows companies to adapt the software to their changing needs as they grow and expand. Moreover, FieldVu's cost-effectiveness has made it an attractive option for businesses seeking a high-value solution without exorbitant costs.
Industry Recognition and Awards
FieldVu's commitment to excellence and customer satisfaction earned it significant industry recognition. In 2018, the software was honored with the prestigious Stevie Award for Customer Service Excellence, underscoring its position as a leading FSM software provider. The following year, FieldVu was bestowed with the Gartner Peer Insights Customers' Choice Award for Field Service Management Software, reflecting users' high regard and positive feedback.
The Road Ahead for FieldVu
As one of the market's leading FSM software solutions, FieldVu is poised to continue its impressive growth trajectory. The company's dedication to innovation, customer satisfaction, and seamless integration with emerging technologies will likely drive further advancements and improvements in the future.
FieldVu's cloud-based FSM software emerges as a powerful and transformative tool for businesses seeking to optimize their field service operations. With seamless ERP integration, extensive features, and tangible efficiency, productivity, and customer satisfaction benefits, FieldVu stands out as an enticing option for businesses across various industries and sizes. By harnessing the capabilities of FieldVu, companies can elevate their field service management, effectively meet customer demands, and pave the path to sustained success in today's fiercely competitive business landscape. For those keen on exploring FieldVu and its potential for their businesses, visiting the VistaVu Solutions website to access detailed information and request a demo will provide a firsthand experience of this cutting-edge FSM software.
Want to learn more about FieldVu?