The 1902 SAP Business ByDesign release rolled out this past month and VistaVu's consultants' Alex Waddell, Director Enablement and Laura Herkalo, Director Pre-Sales share their insights into the new features. Here's what they said.
Alex Waddell goes over his top tips from the 1902 Release.
Activating Supplier Approval Feature
Clients often desire strong controls around creation of suppliers in their ERP system. This is especially important for companies who do not have large Accounts Payable staff to support segregation of duties between creation of the supplier and entry of AP invoices.
Prior to version 1902, we accommodated this through detective controls where we would broadcast reports of new suppliers created and send that to an 'approver.' While this may have worked, typically preventative controls are preferred. Creation of suppliers is now available in SAP ByDesign as part of a defined approval process.
Prior to using this feature, you had to activate it in the Scoping section of Business Configurations. As this is a change to your scope, you may want to manage this change as a small project; and, certainly you will want to do thorough system testing in a non-production environment, prior to rolling it out to your general users.
To activate, you will need to "Edit Project Scope" in an existing system Project. If your First Implementation was never closed, you may do this here. Or, you may use an existing open configuration project, or start a new project.

In the Project Scope, you may advance to Step 4 – Questions. Under the element: General Business Data – Business Partners – Handling of Business Partners, you will find a question relating to approval process for suppliers. You can check the box to add this to scope. Confirm and save your project update.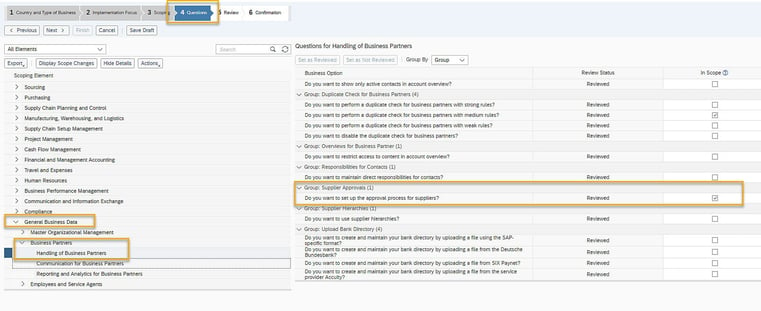 You can now configure the logic for this feature. Navigate the following:
Open Activity List in Business Configuration
Search for Purchase Order Approvals
Choose Define Process for the Purchase Order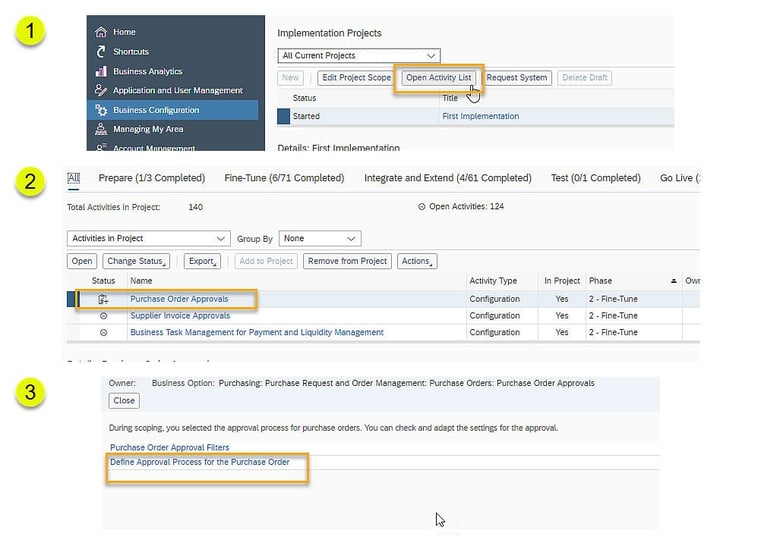 You will see a new Approval Element called: Business Partner Approval Request

Building out the elements for the approval follows the same formats available for other approvals inside SAP ByDesign. In the example below I have created a simple approval that goes to multiple approvers although only one needs to approve. While you can create conditions for routing, I have elected to not do that in this example, which means all new suppliers will go the approvers I have indicated.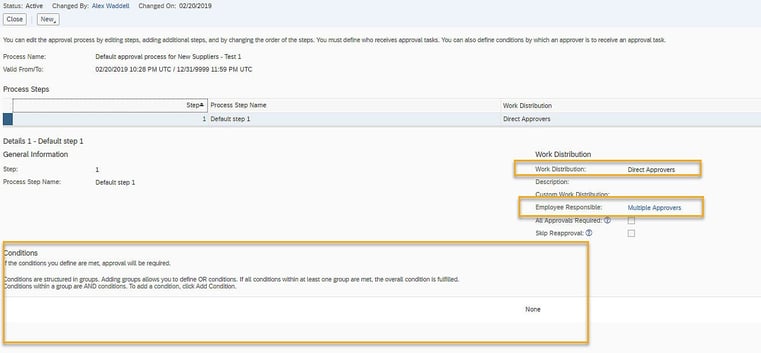 Optional: If you do elect to build a more complex set of approvals using conditions, these are the fields currently available upon which you can filter suppliers and potentially route to different approvers: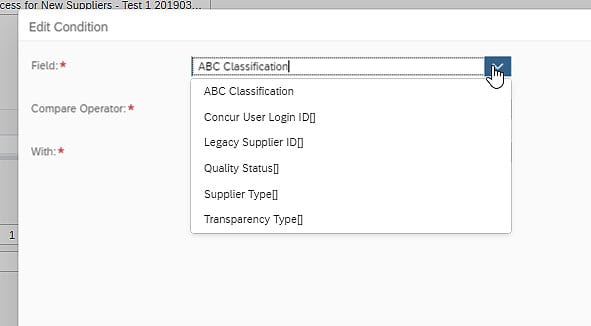 Once this setup is complete, the supplier entry screen will be modified. Whereas previously there was a Save button which added the supplier, there is now a "Submit for Approval" button. The Save button still exists but appears over to the right.
The Save button no longer automatically adds the supplier, instead it will save the supplier in a draft format. This draft supplier can't be posted against, but it can be modified until the user is ready to submit it for approval. If the creator is satisfied with the details entered, they choose Submit for Approval.

BEFORE: Prior to making the configuration change, the supplier screen did not have Submit for Approval button, the supplier would have been generated immediately upon Save. It looked like this:

Once the Supplier has been submitted for approval, it will get assigned an ID, and can be viewed in the supplier list as a "Potential Supplier". From here the creator can monitor the status and even withdraw this from approval if they realize an error has been made.

An approver will have the standard options to: Approve, Reject, or Send Back for Revision

---
Laura Herkalo goes over her top two tips from the release.
Integration of Google Search into Help Content
SAP Business ByDesign has integrated Google Search to retrieve search results from Google. Currently, the search in the system works with the internal resources such as Learning Center, Knowledge Base Articles and Community. By integrating Google Search, the plan is to broaden the horizon of searching and using the well-known searching techniques of Google.
Reference this great blog to get it set up. It took me less than 20 minutes to configure in my demo account.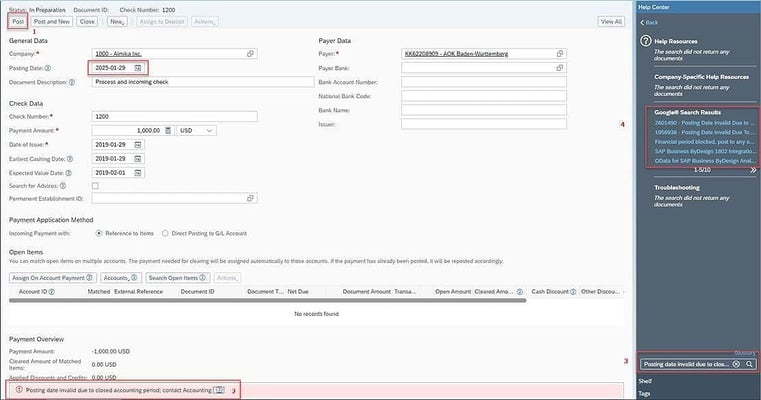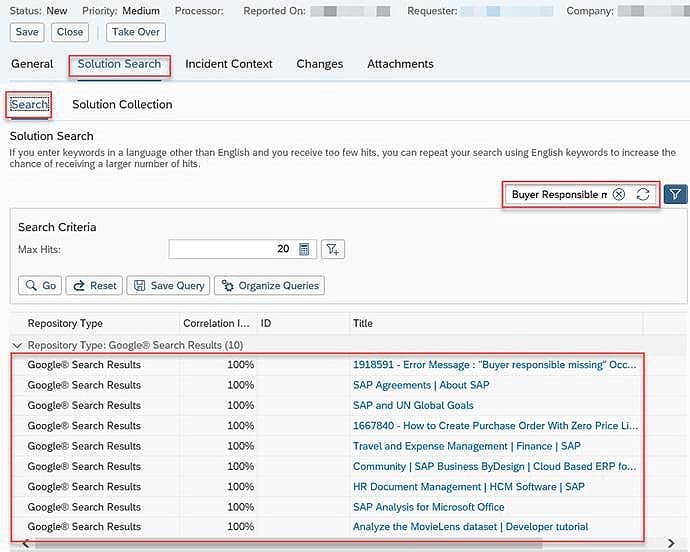 Consume / Monitor and Manage Corporate Dashboards
Business user can consume dashboards shared with them via business roles
---
These are just some of the highlights that were top of mind at VistaVu. Make sure you get access to Upgrade Resources and have a good look through everything. Remember to also test your critical processing in your testing environments. Here is a great SAP resource on all features related to this release, you can use SAP's resources found here: SAP Blog – What's New 1902
Please contact us at VistaVu if you have any questions about the 1902 SAP Business ByDesign Release or would like to know about other ways we are helping our customers.