SAP Business ByDesign 22.02 is now available! Based on requests from the SAP Customer Influence Portal, a platform for customers to submit their requests and ideas for new features and functionality, additional enhancements have been made in the areas of Intelligent Business Partner Creation, External Tax Determination, New Approval Settings, and more!
Look at some of the newest additions below. For a complete listing of all the new features & updates, read SAP's 'What's New Preview, February 2022.'
Financial Management
External Tax Determination for Goods and Services
The External Tax Determination for Goods and Services configuration has been enhanced with two additional parameters: Incoterms and Incoterms Location. This was done to facilitate a better differentiation between tax locations and events. Using these two parameters, users can create an intricate and detailed set of taxation scenarios by customers and customer locations.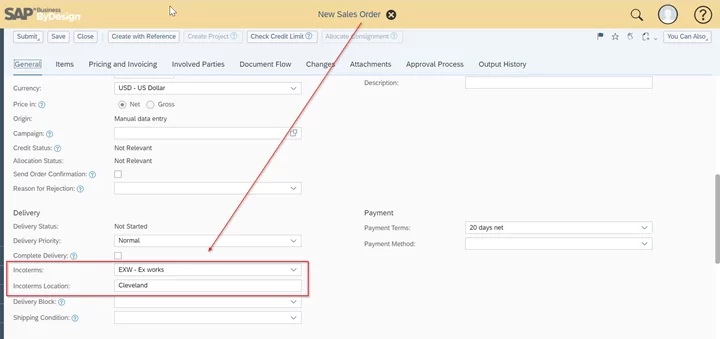 File Modifications for the Year 2021 for 1099-MISC and 1099-NEC
For US SAP Business ByDesign users, the 1099 MISC and 1099-NEC files have been modified as per the IRS specification for the year 2021.
Changes in Planning Excel Templates for Balance Sheet and Profit and Loss Planning
Two flags have been removed from all planning excel templates to avoid accidental changes:
Overwrite all records of this plan flag – removed to prevent accidental loss of prior planning data of a plan version
Set as default plan version flag – removed to prevent accidentally setting a version as default or removing a version if it was the default
In the Planning view of the Cost and Revenue work center you can now delete the planning data but keep the plan version.
Supply Chain Management
Change of Resource for Released Production Orders
Users can now change the main resource in the production order even if it has already been released. In addition, users can move the started operations in the production order to another resource and change the resource for operations where no tasks are in process.
Once you change the resource in the production order, all corresponding production tasks get updated.
Customer Relationship Management
Intelligent Business Partner Creation via Business Card Scan
To quickly create contacts and improve efficiency for marketers and sales representatives, users can now scan business cards and create business partners as follow-ups. This prevents any manual data uploads, helping sales and marketing teams create opportunities, and sales orders much quicker.
Weight and Volume Based Freight Calculations for Sales Kits
If you have item-level freight scoped into your system, you can now maintain the weight-based/volume-based freight in the product master data. When adding sales kit headers to documents, the freight is then picked from the master data and the freight calculation is done based on weight/volume, thus enabling freight expenses to be included in documents
Project Management
New Approval Setting for Time Recordings | Exceeds Planned Work
Project managers can more closely monitor the hours recorded by employees on project tasks to ensure that they stay within the planned budget. These new settings can be used for a more detailed decision on which situations time recording should be approved for or not allowed at all.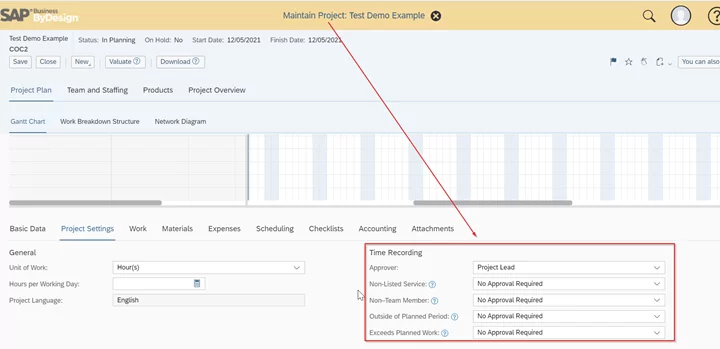 For more detail on these new features and more, read SAP's What's New document.
Do you have an improvement in mind that you don't see on the list? Submit & vote for ideas through the Customer Influence Portal to help determine which features and enhancements will be included in future releases.
If you have any questions on the SAP Business ByDesign 22.02 release features or are looking for ways to better leverage your systems capabilities, don't hesitate to reach out to our team.