SAP Business ByDesign 21.11 is now available! Based on requests from the SAP Customer Influence Portal, a platform for customers to submit their requests and ideas for new features and functionality, additional enhancements have been made in the areas of: iRPA, US Tax Return Forms, Analytical Reports in Cost and Revenue, Shipping Conditions, Mobile App, and more!
Look at some of the newest additions below. For a complete listing of all the new features & updates, click here.
New Bots Available!
In addition to the bots added in the last release, SAP Business ByDesign now offers the following:
Automated Purchase Order Upload: uses a new XLS template to automatically create purchase orders using standard web services.
Automated Stock Transfer Order Upload: store your stock transfer demand in an Excel file and use this bot to automatically pick the Excel file and create stock transfer orders in ByDesign.
Click here to visit the iRPA store.
Financial Management
Prior Year Indicator for 1099-MISC, 1099-NEC, and 1042-S Files
For US SAP Business ByDesign users, when filing withholding tax returns, you can now indicate if you are filing returns for the previous year. A new checkbox Prior Year Indicator is available in the General section of the Business Document Overview.
In addition, Form 1042-S has been updated as per the new legislation changes introduced in 2021.
Regrouping & Deprecation of Analytical Reports in Cost and Revenue
Analytical reports in Cost and Revenue have been re-categorized, regrouped and deprecated to make it easier for users to find relevant reports. Reports have been regrouped into the following categories:
Financials – Projects (Cost and Revenue Analysis)
Financials – Public Sector (specific)
ZZZ_Deprecated – will be removed soon
If you can't find a specific report, it may be hidden from the work center. A key user can enable the report from the Business Analytics work centers under the category ZZZ_Deprecated.
Supply Chain Management
Shipping Conditions
With this new release you can now add or delete custom shipping conditions by using the new Business Configuration for Shipping Conditions screens. To find this screen, go to the Overview view in the Business Configuration work center and search for Shipping Conditions.
In addition, you can maintain the shipping duration for a shipping condition, add shipping conditions to sales orders and stock transfer orders. To learn more about how to do this, click here.

Mobile
SAP Business ByDesign Mobile App
Within the mobile app you can now create an incident directly within the app by clicking the user profile and then Report Incident. From here, enter the subject, priority, description, and attachment.
Mobile Shopping Cart additions allow you to view the product ID, quantity and supplier while creating a shopping cart.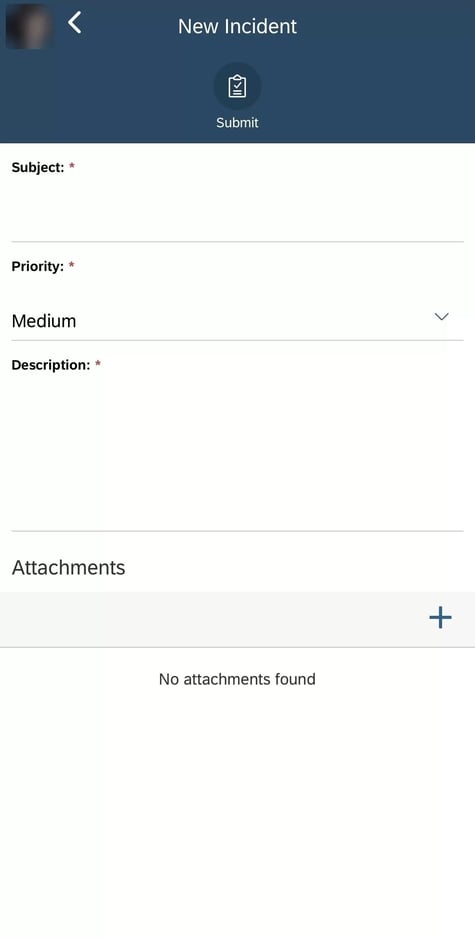 Do you have an improvement in mind that you don't see on the list? Submit & vote for ideas through the Customer Influence Portal to help determine which features and enhancements will be included in future releases.
If you have any questions on the SAP Business ByDesign 21.11 release features or are looking for ways to better leverage your systems capabilities, don't hesitate to reach out to our team.